I have post?
My first order from HDF arrived! I stalked the post office long distance via the tracking info. I was worried it'd get booted over the post office. Long drawn out story, suffice it say my apartment building is having issues. But the infamous white envelope is here. The colors are quite lovely and silky smooth to the touch. I'm a little torn now. The floss of the month included a very very pretty blue and I'm already thinking of replacing the dark blue I chose. Does Blueberry Soup go with Magpie Twitters?
Anyway, here is the floss toss for my Celtic Mystery SAL. I hope the pictures worked out. My digital camera needs replacing.
I'm amazed the fabric color worked out so well. Unfortunately it's a stand-in piece of fabric because it's nowhere near big enough for the project. Going by my measuring tape, it appears to be 28 count. I'll need to go off to the LNS and see if they match this fellow up to its maker. It's not quite matching socks...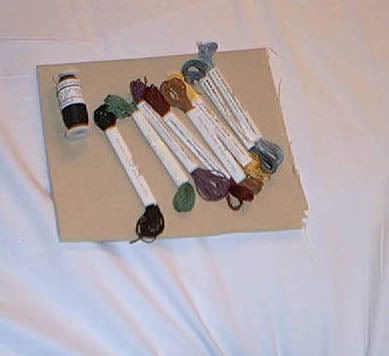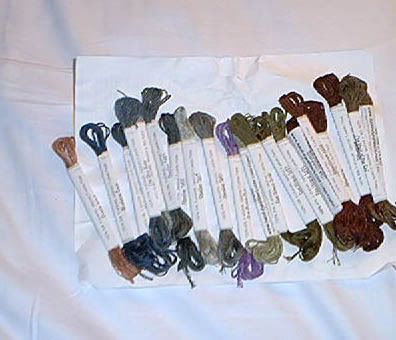 Labels: celtic mystery sal